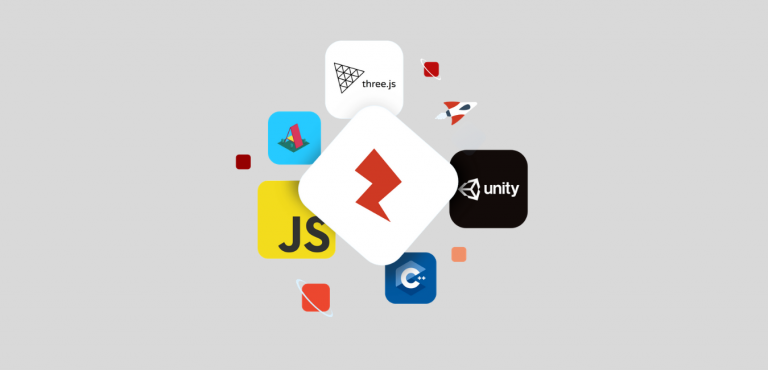 EMERGING TECH
Zappar launches Universal AR libraries to unite developers across platforms

Augmented reality platform and creative studio startup Zappar Ltd. today announced the release of Universal AR, a set of software development kits and application programming interfaces designed to allow developers to create compelling AR experiences for mobile app and web environments.
Zappar AR provides a creative platform for developers to design, build and distribute AR experiences for mobile and desktop. Now developers have greater access to these tools than before with the release of Universal AR, a set of computer vision, face tracking and world tracking libraries.
With this new release, Zappar users can develop AR experiences using common frameworks such as Three.js, Unity and A-Frame as well as access APIs for native JavaScript and C++ with no extra work.
"The release of Universal AR is a landmark moment for us," said Connell Gauld, co-founder and chief technology officer at Zappar. "Now for the first time, content developers can utilize our computer vision in whichever platforms and creative tools they are most familiar with. These two innovations are a great leap forward in Zappar's mission to democratize augmented reality."
Zappar claims that Universal AR is the first unified SDK to provide access to all three major AR tracking types: face, image and instant world tracking – and it does so with access to mobile web browsers. These three tracking types are the basis of the vast majority of AR experiences, and now, with Zappar's platform developers can choose whatever tracking type they need without the need for third-party libraries.
Consumer and enterprise demand for AR delivered through web browsers is expected to continue to grow. According to a report from Gartner, 100 million shoppers will browse using AR online and in-store by the end of 2020. Market analysis website Statista estimates that the AR industry market size for 2019 reached $10.5 billion and 2020 is forecast to reach $18.8 billion.
Zappar believes that including Three.js will open a lot of outreach to developers as this particular AR library, a JavaScript 3D platform, has become extremely popular in the past year. Just last week, Three.js was downloaded 351,747 times from GitHub's npm repository.
"Our early testing of Universal AR for Three.js has yielded some really impressive results, in particular, face tracking through the browser," said Peter Maddalena, managing director at VR Craftworks Ltd., an immersive experience production studio.
Universal AR's features include the face tracking, image tracking and real-time world tracking accessible via the most popular open-source JavaScript libraries now including Three.js. That enables developers to build cross-platform apps with Unity for native or WebAR.
Website hosting is available via Zappar's ZapWorks with self-hosting or domain options, which starts at $60 per month or $150 per month for the pro version, which includes email support.
For those developers in the trenches, Universal AR includes low-level API wrappers for C, C++ and JavaScript. Support for Three.js, JavaScript and A-Frame will be available at launch. Support for Unity and C++ will become available in the coming weeks.
Zappar says its technology has been put to use by enterprise brands and agencies, including Nestle, 7-Eleven, Beiersdorf, Kellogg's, Rovio, Coca-Cola Co. and PricewaterhouseCoopers.
Image: Zappar
---
Since you're here …
Show your support for our mission with our one-click subscription to our YouTube channel (below). The more subscribers we have, the more YouTube will suggest relevant enterprise and emerging technology content to you. Thanks!
Support our mission:    >>>>>>  SUBSCRIBE NOW >>>>>>  to our YouTube channel.
… We'd also like to tell you about our mission and how you can help us fulfill it. SiliconANGLE Media Inc.'s business model is based on the intrinsic value of the content, not advertising. Unlike many online publications, we don't have a paywall or run banner advertising, because we want to keep our journalism open, without influence or the need to chase traffic.The journalism, reporting and commentary on SiliconANGLE — along with live, unscripted video from our Silicon Valley studio and globe-trotting video teams at theCUBE — take a lot of hard work, time and money. Keeping the quality high requires the support of sponsors who are aligned with our vision of ad-free journalism content.
If you like the reporting, video interviews and other ad-free content here, please take a moment to check out a sample of the video content supported by our sponsors, tweet your support, and keep coming back to SiliconANGLE.