This 4-part series rounds up the most current functions associated to information interoperability, enterprise combinations, ArcGIS extensibility, and open source analytics. With the distraction of international pandemics and all the other feature goodies, we wanted to make sure you primary information officers, data researchers, designers, teachers, and others didn't miss these new features and how-to's from throughout the ArcGIS platform. If you want all the current updates by product instead, see this Q1 ArcGIS Release Roundup
Information Flow– Taking Data In and Sending it Out
With ArcGIS, you can bring essentially any type of data into the platform for analysis and visualization, including data from real-time IoT sensors, satellite navigation systems or specialized drone cameras. And data can be exported from the platform into industry and worldwide acknowledged standard formats.
Ingest Real-Time Data from Internet of Things Sensors– New Product!
With ArcGIS Analytics for IoT, you can now consume and process IoT sensor information feeds directly into ArcGIS Online This brand-new SaaS extension utilizes distributed cloud processing to scale tasks, allowing you to consume, imagine, analyze, store, and act upon huge speeds and volumes of IoT sensing unit information. You can create feeds and extract information from:
Messaging brokers such as Kafka, MQTT, and RabbitMQ
Other configurable HTTP, RSS or Web Socket endpoints
IoT cloud service providers such as Azure IoT and AWS IoT, and
Your own ArcGIS layers (naturally!)
Previously, these abilities were readily available in ArcGIS Enterprise for hosting in your own organization's IT or cloud infrastructure. You can still deploy this alternative if you require even more messaging or API consume support Take a look at the ArcGIS Geoevent Server SDK documents on how to compose an extensions for custom-made data real-time data feeds. Learn more about the brand-new, simpler SaaS technique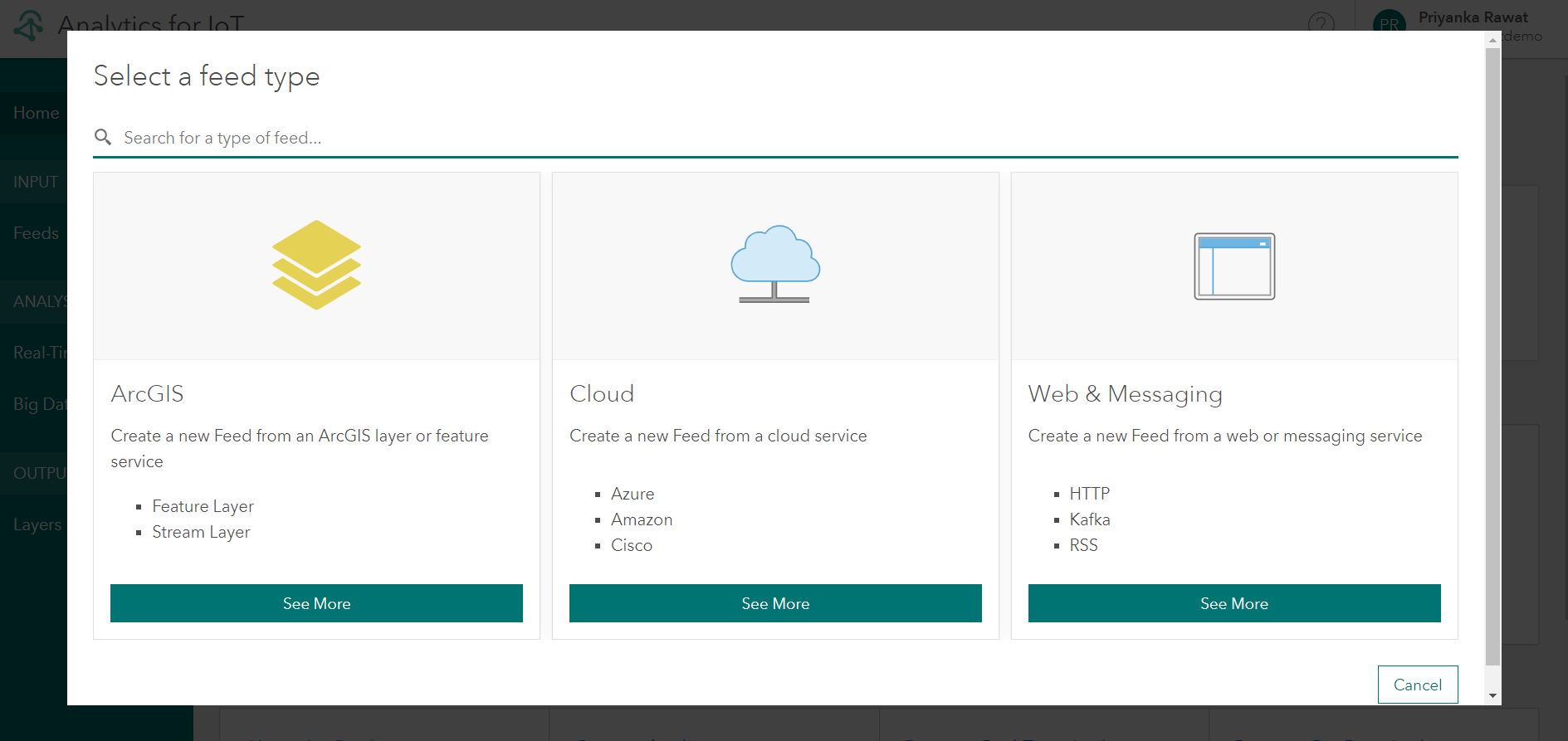 Driving BIM Interoperability with International 3D Standards
Building & Info Modeling data is becoming progressively simple to incorporate from architectural design and construction management tools with GIS. Now ArcGIS users can stream 3D BIM data on the web with Building Scene Layers utilizing the open Indexed 3D Scene (I3S) spec v1.7. Business and partners can rest simple understanding they can build tools around this highly performant 3D streaming information approach using an open, basic format.
Learn more about streaming BIM information and the 5 Myths and 5 Truths of BIM-GIS Combination Discover more about the most current OGC I3S updates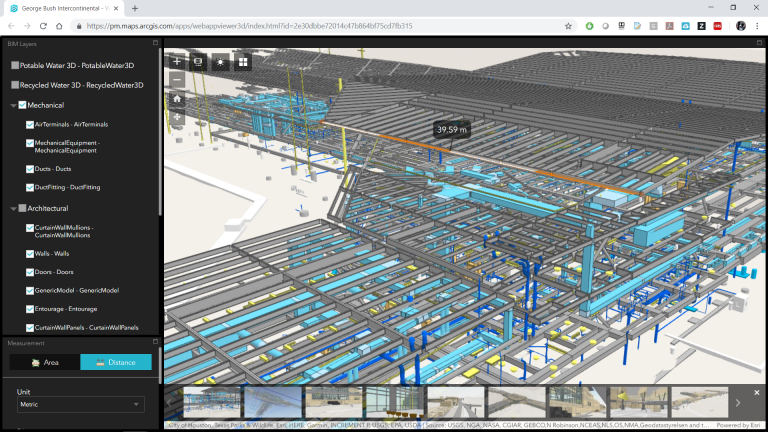 Supporting New Sensors
Information streams from all kinds of sensors these days. ArcGIS continuously adds native assistance to those most frequently requested and offers ways to personalize to your requirements.
Developers can customize any mobile application established with AppStudio for ArcGIS, ArcGIS's low-code app development platform, to read place from any external gadget linked to a Worldwide Navigation Satellite System. This ensures your companies can utilize the best devices for your field operations without having to worry about interoperability with ArcGIS. Discover more about What's New in AppStudio for ArcGIS 4.1
Sending Data Out of ArcGIS Insights
ArcGIS Insights, Esri's premier place analytics item, now let's you export datasets right from the information pane into open standard formats, such as shapefile, CSV, or GeoJSON. Discover more about What's New with ArcGIS Insights
Support for OGC Standards Receive Updated Certification
The newest releases to our core platform– ArcGIS Business 10.8, ArcMap 10.8, and ArcGIS Pro 2.5– have actually received new OGC compliance certificates as part of our ongoing assistance for OGC requirements for information access formats and information services. ArcGIS Online utilizes the same underlying publishing and client innovations as ArcGIS Enterprise and therefore are also certified.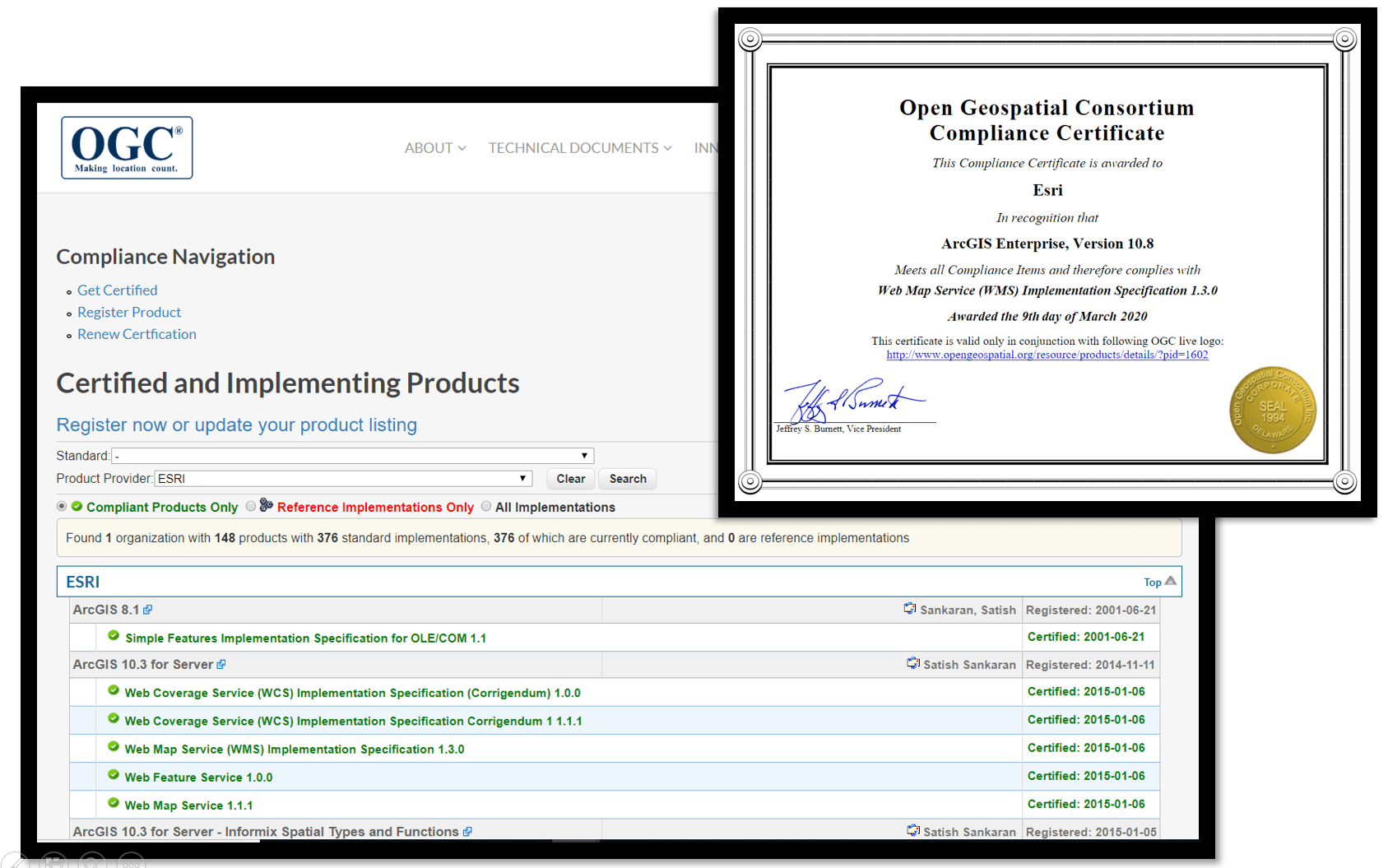 Something not working? Attempt the Data Interoperability Extension.
What is the Data Interoperability Extension? Examine out this Q&A to find out more.
Q: Data Interoperability is ETL, but I see cloud vendors promoting ELT, do you have remarks?
A: Extract Transform & Load (ETL) is where the improvement of information is done before sending it to a system of record, Extract Load & Transform (ELT) is where information is first sent out (or currently exists) in a system of record and is manipulated within that, for example by utilizing SQL or using a view and/or a SQL imitate language in a JSON shop technology. While Data Interoperability has first class control capability, it likewise has query connectivity within cloud platforms, letting you deal with the information where it is and not carrying it up and down. Don't battle data gravity, do what works for you, Data Interoperability lets you do this from within ArcGIS as either ETL or ELT.
Up Next
So that rounds out Part 1. Stay tuned for the remainder of the series.
Part 1: Data Circulation– Bringing Data In and Sending it Out
Discover More about Esri's Open Vision
About the author
Platform interoperability strategist and advocate. Bringing my entrepreneurial, federal government and economic sector experiences to ArcGIS to help us play much better with others and flex to our strengths. New father, metadata enthusiast and consummate starter of things.