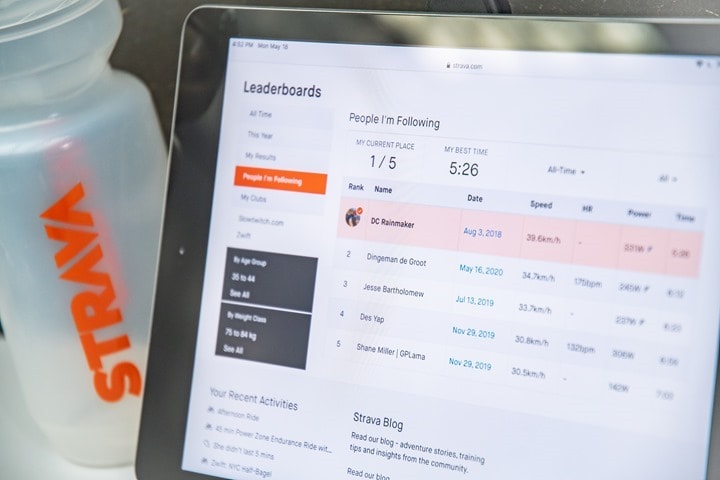 After approximately 5 months of appeasing users with brand-new function after brand-new function after brand-new function, the other shoe has actually finally dropped. Today, Strava offered its segmented soul. A minimum of, if you believe Strava Segments are the soul of what makes Strava, well, Strava.
The company announced 3 considerable negative changes to the platform efficient right away, which will have substantial implications for its 55 million users, as well as the 44,000 registered 3rd celebration apps. They are summarized as follows:
— Non-paying users will no longer see the complete leaderboard: They'll just see the top 10 times (all Leading 10 females), you won't see your friends anymore
— Strava is getting rid of the leaderboard from all 3rd celebration apps: If you're using among the 44,000 3rd party apps out there to do anything with Segments, this likely simply broke it. Only gadgets like those from Garmin/Wahoo/Hammerhead/ etc that have Strava Live Segments can display that for paying members.
— Non-paying users will no longer get the web route builder: If you wish to construct paths, you'll require to use another platform.
In addition to those significant ones, there's likewise one lesser removal:
— Non-paying users will no longer get 'matched runs' feature: This will immediately compare runs on the same path from a pace/speed standpoint. A new matched rides function is presented today, which is only offered to paying users.
One might incorrectly think this change is just affecting non-paying users. But that's far from true This change is affecting anybody who utilizes the platform with 3rd celebration apps to do any quantity of analysis of Sections. And even beyond that, it's lessening the worth of Sections for everyone. Strava is in impact saying: Segments don't truly matter to our company any longer, getting people to spend for them does.
And here's the worst part: They aren't necessarily wrong on that particular concern. In a teleconference last week, Strava was point-blank clear that if they don't get more subscribers and become rewarding, there's a respectable opportunity there will not be a Strava in a year. [Update: 26 hours later, Strava disagrees with this summary of that portion of the call, stating only that "We are not yet a profitable company and need to become one in order to serve athletes better".]
Is some of that posturing? Probably.
But is the undercurrent of it real? Probably. You can just run an unprofitable company so long when people stop providing you cash
Still, my take is that this is less about Strava's goals of paying, and more about the way they're tackling it. Instead of including worth and new functions to the platform and convincing people to convert, they're pulling the rug out from both free and paid users alike. They're utilizing the stick, instead of the carrot. And traditionally speaking– that does not enhance customer complete satisfaction.
Finally, it must be kept in mind that while Strava is slashing and burning today, they did roll out a couple of brand-new (favorable) changes for premium users. Of all, you got a new desktop (web) route home builder which better integrates Strava Segments and terrain filters (e.g. gravel vs not, more elevation choice, etc.), and you likewise got some revamped elements of the mobile app around training load tracking. A few of it is new functionality, a great deal of it is mostly cleaned up interface design. Those will show up in iOS/Android app variation v150 beginning today, but might take up to 48 hours for everybody to see. The limitations will appear right away. On a typical day I might have covered that more extensive, however today is not a regular day.
Leaderboard Changes:
This very first change only impacts non-paying users. By the method, while we're at it, as of today Strava is dumping the 'Top' name it produced two summertimes back Now, you're simply a 'customer' or not. Significance, you're either paying or not. If you're not paying, Strava desires you to pay– and they're even giving you a 60- day trial to check things out. Mind you, you'll have to provide a credit card first, and if you forget to cancel in mid-July you'll become one of those paying customers.
In any case, as of today, non-paying users will no longer see the full leaderboard. The 'leaderboard' is generally what is shown when you look up a Strava segment. It manifests itself in a couple of different ways, including mini-leaderboards and full leaderboards. Here's a mini-leaderboard. You can see not just the top 10, but my self and my statistics on it.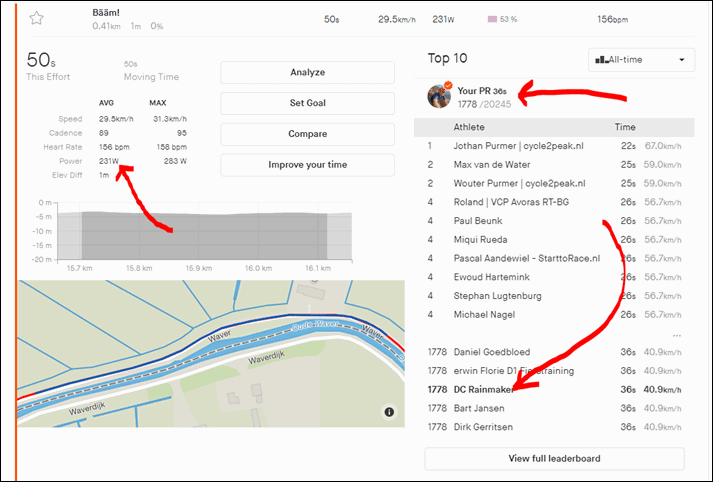 Nevertheless, when I see the complete leaderboard, I get extra key information– significantly the 'People I'm following' and 'My Clubs', in addition to 'My outcomes' and 'This Year'. Plus age groups and weight classes too. If you're a non-paying member, you'll get none of this going forward (you previously didn't get ages/weights unless a subscriber).
In this context, if I was a non-paying member, I wouldn't have the ability to see that I'm faster than GPLAMA here. It merely wouldn't show up anymore, as if it didn't exist. And frankly, I can't have that.
Same opts for my group membership in the Slowtwitch.com 'Club', that too would go away, here on a various sector: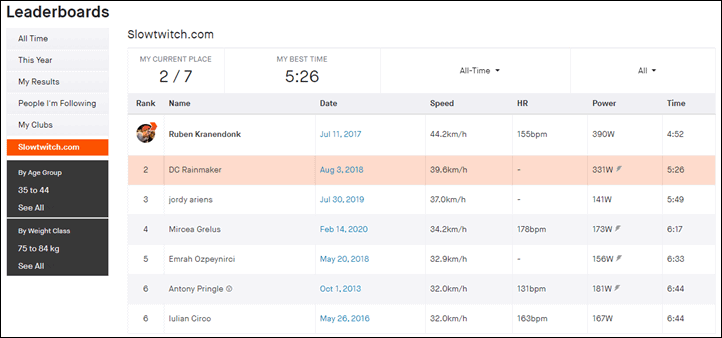 Free users can still create sectors, along with utilize the sector explorer to look at/search for sectors. They can likewise see the KOM/QOM (due to being allowed to see the Top 10/10 Leading 10 Female), as well as they can see their own PR's.
To be very specific, here's what non-paying users will see going forward:
Free users:
– Leading 10 all-time and leading 10 ladies Results in Leaderboard
– New Segment Production is permitted
– Segment Information screen is permitted (just not leaderboard information)
– Sector Check Out/ Browse is enabled
– Flagging Segments is allowed
– Activity achievements is shown on a flight (KOM's, CR's, PR's)
Paying Customers just:
– All sector leaderboards (including following/clubs/this year/age groups/weight classes)
– Analyze section efforts
– Compare your results
– Analyze your efforts
So, here's (on the mobile app), what a non-paying member ought to see beginning today, and what happens if they attempt and do anything: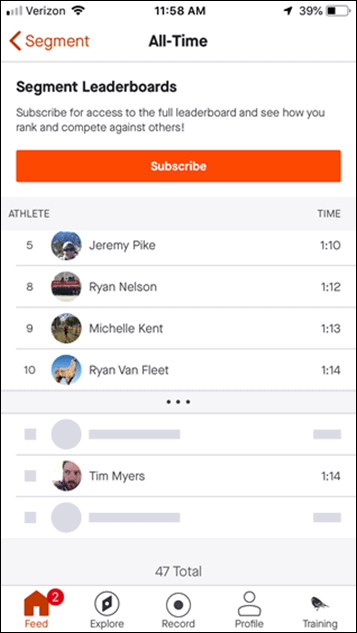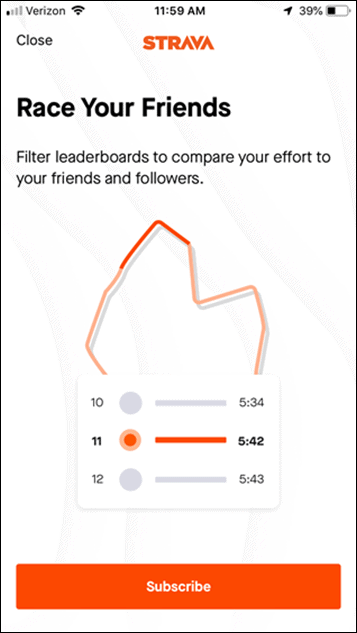 activities and pictures for others to see
C) Taking A Look At what my real-life friends have actually published just recently
Which's it.
Segments do not considerably participate in my everyday use of Strava (unless I'm beating Lama on a segment when he doesn't realize it, clearly). Obviously, we're all various. If you're out there hunting sections with Strava Live Segments or Xert, amazing, more power to you. It's clear that Strava desires you to have a subscription though, otherwise Sections are mostly worthless.
3rd Celebration App Access: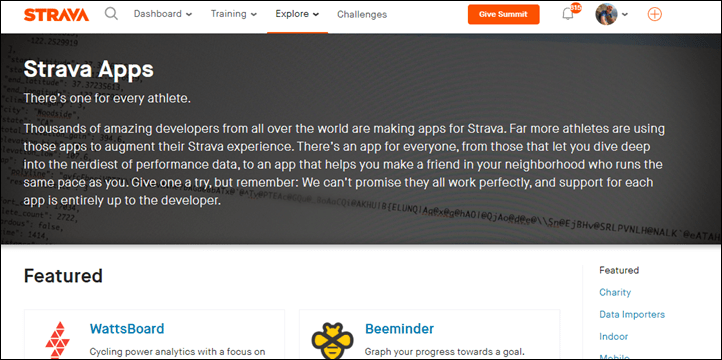 Out of all the important things they're doing here, this is one of the most annoying ones. Mainly, since of how they're doing it. Effective today at the specific same time this post releases, Strava will break some part of those44, 000 apps The very same app designers that have enhanced Strava's organisation and reach, Strava has chosen to offer absolutely no notice to.
Obviously, Strava counters they did inform a handful of" bigger developers" ahead of time. A lot of didn't get notice. For those, Strava states:
" We recognize these API modifications could be especially challenging for some designers, so they'll be non-breaking for30 days, returning empty data throughout that time so they can make necessary adjustments. After June 18 th, those endpoints will either omit the data or return an error message."
Which is hilariously crass.
Here, let me translate what they're saying for you into plain English:
"We recognize that this is most likely gon na break some (ok, the majority of )apps. Rather of providing you time to fix your apps, we're simply gon na do it anyways and instead provide you empty data that puzzles your end users and app style, so this way it appears your app is broken– not Strava's. Good deal?
I'm not aware of any trusted software application development platform that provides absolutely no notification to their development customers before breaking their apps. The suitable course of action here would have been to offer their 3rd party developer partners at least a month to upgrade their apps to handle this significant change. A lot of companies provide lots of many months for upcoming deprecated features.
Plus– if the tables had actually been turned, and it was Amazon AWS( Strava's hosting provider), and they simply sent them a note one early morning and said:" Do not fret, we're simply sending you empty information from your databases effective right away."– I'm guessing Strava would not feel the exact same method.
Look– I get why Strava requires to deprecate this feature. If they let 3rd party developers access it, then individuals could simply go to 3rd party apps to get the leaderboards which are just available to paying members. I'm not clear why they had to burn the home down to do it today at 10AM Pacific Time. If they didn't break apps for30 days, would that have truly been such a big deal?
Strava most likely still would have transformed those users that appreciated in-app gain access to, without breaking their partner environment. An environment that at every turn is wary of Strava's apparent habit of killing of apps that get too close, or too helpful to users.
However even in the bigger apps, there are features that will go away. Take for example VeloViewer, within this Zwift Expert leaderboard area You'll still see the sector placements (and times for non-paying users)– so in impact for non-paying users, it becomes more of a check-list of to-do's, than a leaderboard of standings.
However wait– why is VeloViewer different than other apps? Well, obviously a small number of apps maintain leaderboards, but just to reveal to Strava customers. VeloViewer has detailed the nuances here, which still include less features now for non-paying Strava users. They're the only app I've been made aware of that maintains full leaderboard API gain access to( aside from real gadgets with Strava Live Segments).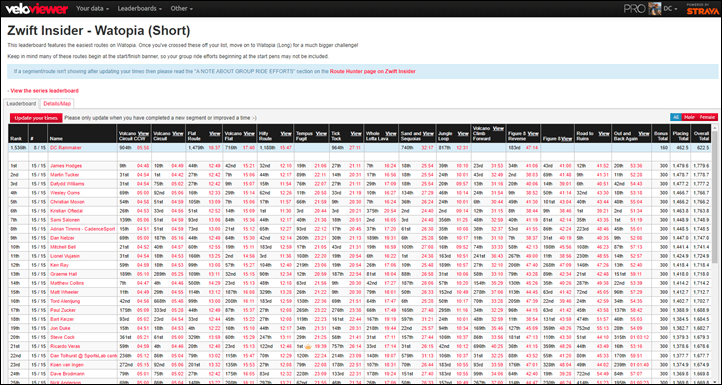 Some elements of VeloViewer that consist of leaderboards won't alter. For example, the 'Leaderboard' tab on a given section won't alter, due to the fact that it is really simply an embed from Strava's public site which reveals the overall leaderboard Leading 10 females.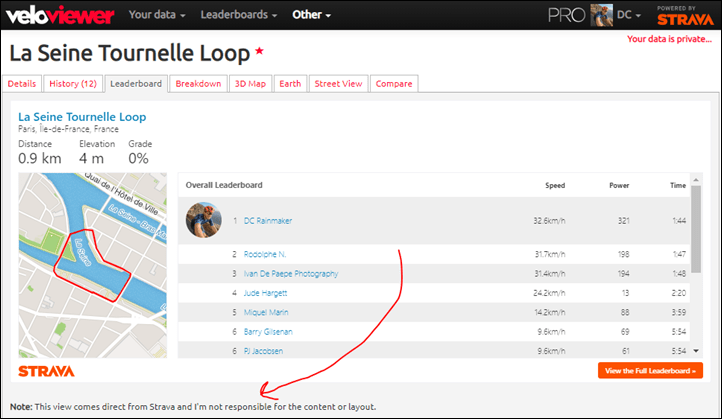 That's still permitted, but isn't done programmatically anymore. They're just utilizing the 'Em bed on Blog site' function to get that to show: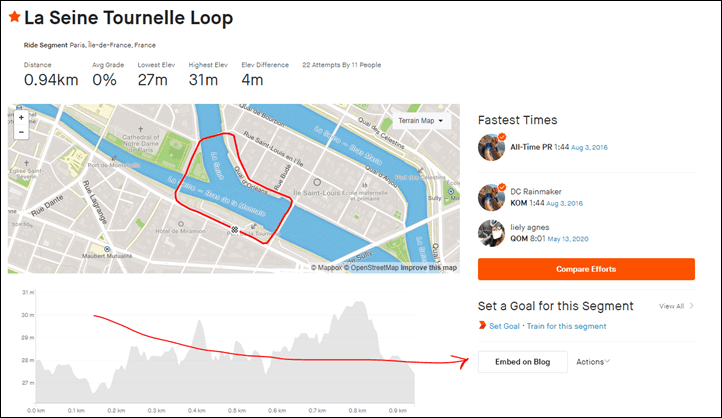 I asked Strava precisely what was changing developer-wise, and they kept in mind the following specific items from the API:
Section Leaderboard data is not available anymore
/ api/v3/segments/: id/leaderboard
Section Effort information is offered for subscribers (however not non-paying users)
/ api/v3/segments/: id
/ api/v3/segments/: id/streams
/ api/v3/segment _ efforts [Updated]
/ api/v3/segment _ efforts/: id/streams
/ api/v3/activities/: id
Keep in mind: An earlier variation of this post consisted of additional API deprecations. Strava has actually because altered the listings and corrected mistakes in their documents that consisted of those earlier included products. The current/final list is likewise now shown correctly here
So basically, that very first single line product above just says "kill off section result data". Here's what that API call did prior to today. Even if you're not a designer, you can see (in yellow), what's being exterminated. To be clear, everything listed below is killed. However the yellow parts make it clear that they're doing this so you can't get the other premium leaderboard features via apps.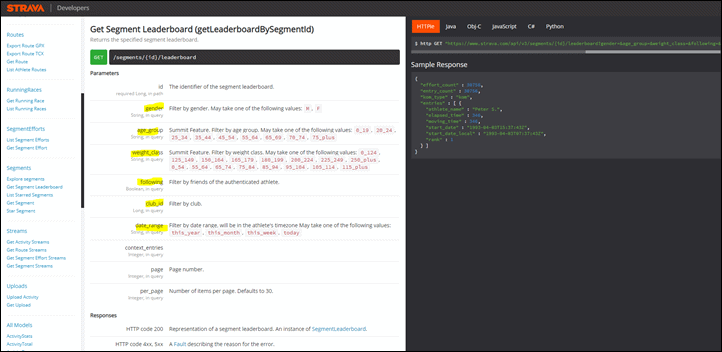 Meanwhile, the other ones that are enabled paying members implies that apps can still get specific efforts for the given authenticated athlete, however not segment-specific data like people within a leaderboard classification such as following or age. So generally, as a paying member of Strava, I could still use App XYZ to track my particular pedaling on that sector (with things like cadence/heart rate/etc …), however not my rank (unless I ranked in the Leading 10– which pulls by means of DetailedSegmentEffort– "kom_rank").
Look, API changes and deprecations are a typical part of hosting a web platform. What's not typical is how Strava is managing this. That's the part they require to be called out for.
Route Contractor Modifications:
As part of the May 18 th modifications, Path Contractor got a complete overhaul. They've added in brand-new map styles, added sport type filters, reveal segments straight on the Path Builder, and likewise have a new surface type and increased elevation features.
But, if you're not a paying member, you'll never see it.
As of today, non-paying members lose access to the Path Home builder totally. Up until this point, any member could utilize the Path Contractor for free. Moving forward, non-paying members can no longer produce paths within Strava, other than regarding copy an existing path from another person (or your own ride). Existing paths you have in your account stay.
Here's the two route contractors side by side. At left is the brand-new one. At right is the older one:
The main change here aside from all the interface components and map styling, is the addition of surface type preference– similar to what was added to mobile a month or more ago: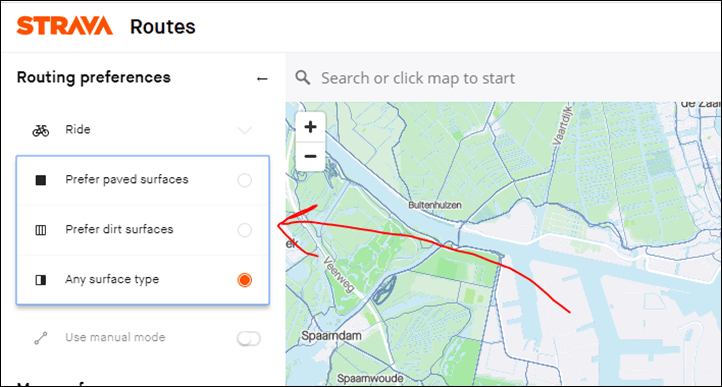 And along the bottom you'll see a breakout of the surface area type, just as you do on mobile now: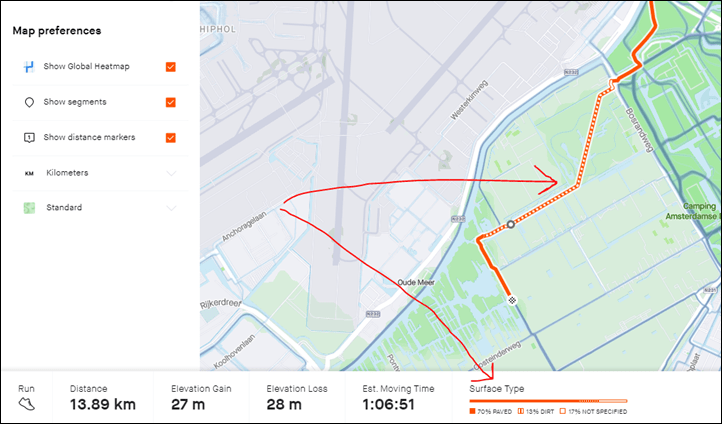 You can likewise now toggle sectors within the map builder directly: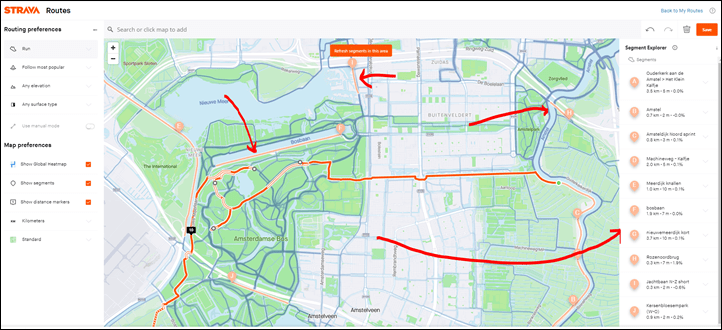 Previously you could 'decrease elevation', and now you can also 'maximize elevation', in case you have a soft spot for hills: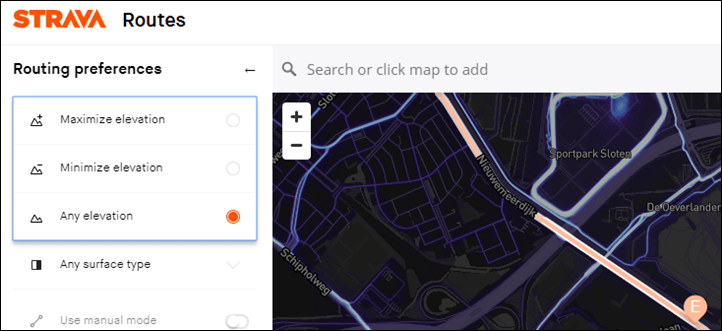 And they have actually incorporated the dark map them from the heat maps into the Path Home builder, which is toggleable on the side. The other three map types, in addition to heatmaps, were already viewable in the Path Home builder.
Look, the new changes are nice. Absolutely nothing earth-shattering, though a great clean-up.
The only problem? Likely less than 5%of Strava's 50 million users will ever see them. Why? They're not paying members.
Wrap-Up: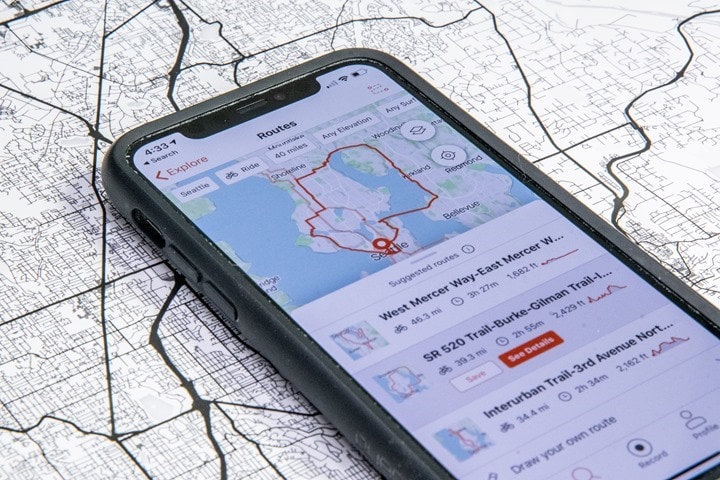 I make sure Strava will think this post is overly unfavorable, not highlighting enough of the new changes introduced today. And maybe that's the case– but I honestly do not believe those brand-new function adds are that huge a deal. The Route Contractor does have some small great brand-new additions, but the training updates appear mostly to be more UI tweaks and filtering choices than anything major. There's some value to be had there, sure, but not as much worth as is being lost today (for all users).
And look, I get it, Strava requires to discover a way to earn money. Every company needs to– that's why they're a company and not a non-profit. As part of a letter heading out to all users today from their creators, they detail that part well, saying:
" This suggests that, beginning today, a few of our complimentary functions that are specifically complicated and expensive to preserve, like section leaderboards, will become subscription features. And from now on, more of our new feature advancement will be for customers– we'll invest the most in the athletes who have actually bought us. We have actually also made membership more uncomplicated by getting rid of packs and the brand name of Top. You can now use Strava for free or subscribe, easy.

This concentrate on subscription makes sure that Strava can serve athletes years from now, and in an up-front manner in which honors the support of the athletes we serve today. We prepare to take what we earn from these modifications and reinvest straight back into developing more and much better functions– not designing methods to fill up your feed with ads or offer your personal information. We merely want to make an item so excellent that you enjoy to pay for it."
But I believe there's still lots of worth being left on the table that they can focus on in terms of new functions to bring to people that would drive paying member adoption, instead of pulling features away that have been there a years or so.
For instance– why can't clubs/teams create shared Strava routes that automatically sync into the employee' accounts based on upcoming trips on a team calendar? Or, the ability for clubs to have a group paths page that includes a list of all popular routes that you might quickly sync to your gadget. That would be a huge driver towards subscription.
Or why can't Strava Beacon then immediately incorporate throughout teams/clubs so that individuals understand where everyone is on a group flight? Or perhaps leveraging car density/speed data integration currently being gathered, into path contractor as I drifted this weekend Or … or … or. There are numerous ideas that individuals can come up with that would drive subscription profits. All of which could be Summit paid-only functions.
I'm just not convinced gutting Sectors and paths for non-paying members is the best direction there. Nor is inadequately communicating to your advancement neighborhood. But perhaps I'm wrong.
With that– thanks for reading.